Why taking care of your Oral Hygiene is so Important?
08 / 10 / 2020
It is important to take care of a problem even before it starts!


The recommendation is to keep good oral health by brushing your teeth after each meal and floss once a day. We know that most of us do not have the luxury to brush it after each meal because of our work-life routine but we should find a way to keep our teeth healthy even if it means carrying a floss and a toothbrush with you to work.
The tooth past recommended is the one containing fluoride to keep the enamel strong.
We should avoid sugary foods because the bacteria will grow and will create some acids that will damage your teeth and inflame your gums.
If we take care of our teeth and mouth we can avoid problems as:
Gingivitis
Periodontist
Tooth Cavity
Sensitive Tooth
Bad Breath
Gingivitis and Periodontist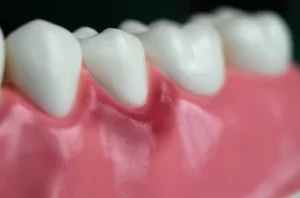 Having an inflammation on your gums caused bleeding when brushing your teeth, this is called gingivitis which if it goes untreated it can lead to periodontist which caries symptoms and health implications such as receding gums damage to the bone and connective tissue around the teeth and in severe cases tooth loss.
You can treat Gingivitis by brushing and rinsing with antiseptic mouthwash twice a day, this will help it recover. If it does not recover, please ask for advice from your dentist.
Tooth Cavity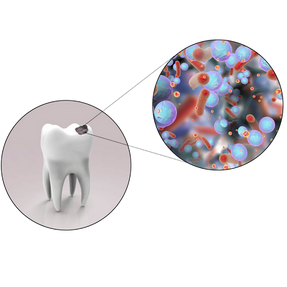 When not brushing the teeth regularly, the food particles and saliva buildup on the gum line forming plaque, the acid from plaque can destroy the enamel and create small holes in your teeth cavities.
Reducing the number of sweety foods, visiting the dentist regularly, brushing your teeth and rinse twice a day it will reduce the risk of a tooth cavity.
Sensitive Tooth
The sensitive tooth is a sharp pain in response to food or drinks that are hot or cold, sweet or sour, aggressive brushing, lack of a cleaning routine, receding gums, acidic and sugary diets, all of this can cause tooth sensitivity.
It is important to care gently our teeth and use a special toothpaste it this does not help, you will need to go to a dentist.
Bad Breath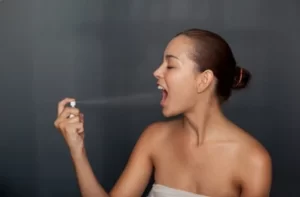 It is estimated that 80% of bad breath comes from poor oral hygiene but it can also indicate bigger problems. To prevent it, be sure to rinse with mouthwash to kill bacteria, remove food particles and keep the mouth moist, it can help the teeth keep white and sparkling clean.
Remember, going to the dentist regularly, brushing your teeth after every meal, floss and rinse it once a day it will reduce your risk of any of the problems mentioned above.
Keep your teeth healthy and mouth healthy.
"Healthy Mouth, Healthy Life."
To book an appointment with our Hygienist, just click on the icon below.
Back to Blog