Overdenture | Snap-In Dentures | Dental Implant Dentures
02 / 12 / 2020
Get The Freedom You Need With Overdentures!
The Overdenture or Snap in Dentures, it is a good way to go when you can't necessarily afford the fixed denture as All-On-Four. From an aesthetic standpoint the Snap-In Dentures looks very pretty, very beautiful, it is definitely more cost-effective because there's not as much laboratory cost. The Snap In Denture is nice because it's a way to get good looking teeth in a very affordable way, it still function very well, you will be able to eat normally and chew and the denture is going to stay in because of the implants that will secure it.
When the treatment will be concluded, no one will even know that you have a denture. You're still going to be able to eat normally and without any fear that the denture will not hold in place, If we compare this one with a traditional denture, the traditional denture tends to collect food underneath it, it would come out when you talk, will move most of the time and this Snap-In-Denture will stay still, which will improve your self esteem and confidence around people.
What is the Overdenture process?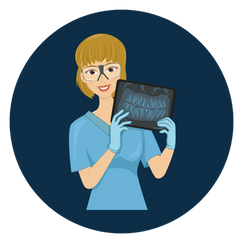 1. If you would like to have Overdentures or Dental implants, we will invite you for a free consultation. During the Free consultation we will discuss all the options available to you including this Implant overdenture. We will provide you all the information you need including the costs involved. The consultation is completely free, without any obligations and there will not be any hidden costs. This is a good way for you to get all the information you need before going ahead with any of the treatments. Take the advantage of this Free consultation to get all the answer you need.
2. After the free consultation we will take a X-Ray of your jaws for us to analyse and see if whether you are going to be a good candidate for Dental Implants
3. On the next visit, the dental implants can be placed into the jawbone. For a lower overdenture the minimum number of implants are two and for the upper jaw the minimum dental implants are four, having a good amount of implants will help with the retention and stabilization of the denture, we generally let them heal for a few months under a set of dentures that are existing.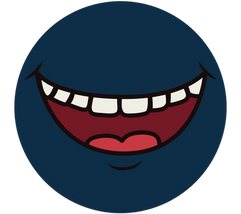 4. After a few months, we will expose the dental implants and put little attachments that will be corresponding attachments on the underside of the denture. Sometimes we are even able to use your existing denture by just modifying it a little bit, however sometimes new dentures specifically made for the implants are needed.
Once this process is completed you will have dentures that are tight, secure, well fitting, they will not going to slip around and they will be still removable for easy cleaning.
If you would like to book your free consultation today and see all the available options to you, please give us a call on 01634718882 or submit a contact form and we will call you as soon as possible.
Click on the icon to submit a contact form in our webpage:
Back to Blog