Nervous Dental Patient at GM Dental
10 / 12 / 2020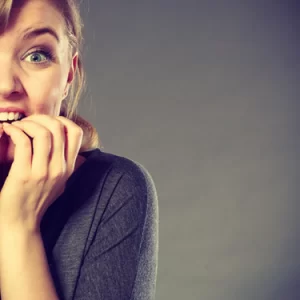 It is very common to find nervous patients in our industry, it is fair to say that a high percentage of patients stepping in through our door at GM Dental and Implant Centre they feel nervous and anxious if going to have anything done. A lot of patients delay their visits for years, just because of the fear to come and have a treatment done. By offering local anaesthesia or sedation, we're making it possible for patients to feel relaxed and have the treatment they need, if the patient decides to have sedation, it will be conscious sedation because we want to be able to communicate with the patient
Sedation is very safe as long it's done by following all the guidelines, that are very little to no risk at all. Our team is well trained and they have done a good share of sedations before.
If you are a nervous patient, do not hesitate to mention in your first consultation and our team will make all the arrangements for you to feel safe and comfortable during the full process.
If you are a nervous patient and you would like to come for a free consultation, to get the feeling before doing a treatment with us, please feel free to call us and book the consultation. We will take good care of you.
It is important that you will not delay too much your dental issues because as more you delay, your situation will get worst. Take the courage and come and see us without any commitment and we will help you to feel relaxed.
GM Dental and Implant Centre is located at 5 London Road, ME2 3JA Rochester. We provide all kind of Treatments from General Dentistry, To Dental implants, Cosmetic and Facial Aesthetics.
Back to Blog