Composite Bonding Treatment
01 / 10 / 2020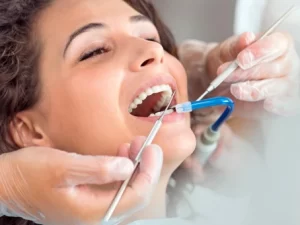 Tooth Bonding Can Be The Solution To Your Problem
If you have any imperfections on your teeth, bonding could be the solution. Composite Bonding can repair stained teeth, chipped, crooked or have minor gaps. In some cases, bonding can repair cavities, by giving a natural colour look restoration.
Bonding can be a good way to repair minor problems and give you a beautiful smile.
Bonding is a quick procedure, often done within 2hours. Many bonding procedures can be performed without any anaesthesia and they can be less expensive than a crown or a veneer.
Bonding Procedure
To prepare a tooth for bonding, we will clean up any plaque and tartar, will choose a shade that matches your natural teeth colour, the tooth must be dry during the procedure, so we may use a rubber dam to isolate the tooth.
To begin we use a mile etching solution to condition the surface, this helps the bonding agent adhere to your tooth. We then apply the bonding material and set it with a special curing light, well add a layer of resin and again harden it with the curing light. We may repeat this several times until we reach the proper thickness.
Once all layer been placed, we sculpt them to the desired shape. We will check your bite to make sure your tooth functions properly.
Finally, we polish the tooth to a smooth and beautiful finish. With proper care, the bonding material should last between three and ten years.
Is this the right option for you?
If you are not sure this treatment will suit you, we would be happy to have you for a consultation to check your situation and present you all the treatment options available for you.
If you would like to book your consultation, please click on the Book Now Icon below.
Back to Blog